The Secret To Scandinavian Skin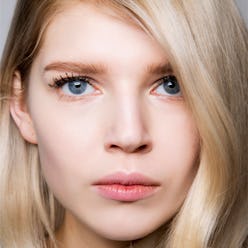 Woman who hail from Norway, Denmark and Sweden have amazing skin coveted by the rest of the world. Oh, how we wish we could bottle that Scandinavian glow! Fortunately, Nordic beauty companies are flourishing and many are now available in the States. Here, our favorite Scandinavian products that promise flawless, more youthful skin.
Life-Changing Scandinavian Beauty Products
Use these exfoliating peel pads to gently clean your pores. The lactic acid, fruit enzymes and potent antioxidants will improve skin texture and diminish fine lines.
If developing bright, soft, smooth skin is a personal beauty goal, try applying one of these miracle capsules for a 28-day period. The long list of powerful ingredients—like arctic cloudberry seed oil and lingonberry seed oil—will detoxify your skin and boost collagen production.
The hyaluronic acid in this cream and serum works wonders on dry, flaky skin. Use on face and neck to visibly lift, restore and tighten skin.
Swipe this potion on your face and neck twice daily to strengthen your skin's elasticity. It contains panthenol, which is an instrumental vitamin for cellular reproduction (aka youthful skin!).
If you're looking for certified organic anti-aging products, Estelle & Thild is your match. Apply this combo daily to combat free-radical damage and plump fine lines.