The Best Natural Makeup Removers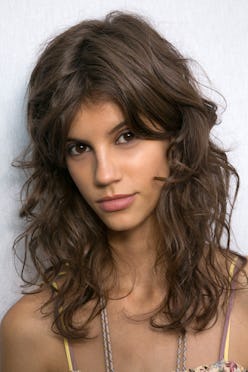 Everyone knows it's highly important to completely remove all of your makeup at the end of each day. But, we rarely pay much attention to the method we're using for this process. Since harsh chemicals can cause all sorts of unwanted issues—like acne, irritation and redness—stocking up on products containing natural ingredients is key, especially for the ones you use every day. Here, 5 fabulous options to consider.
5 Natural Makeup Removers To Swear By
Made with healing aloe vera and soothing sunflower seed oil, this lightweight cleanser will rid your skin of makeup residue, without drying out the skin.
Effortlessly swipe your eye-makeup away with this gentle remover infused with rose damascena—an ingredient known for calming the skin. Your eyes will thank you!
This soap-free cleanser is made for anyone with sensitive skin. The greek yogurt base not only reduces redness but leaves skin feeling soft and smooth.
A time-saving 3-in-1? Sign us up! Formulated to work on eyes, lips and face, this remover requires no extra water when used with a cotton pad, making it both eco-friendly and convenient if you're in a rush.
Great for any skin type, Fresh's Soy Face Cleanser is made with amino acid-rich soy proteins which help plump and repair skin.