This Lazy-Girl Skincare Product Improved My Complexion In 7 Seconds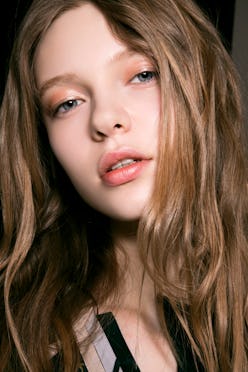 Anybody who knows me knows I'm a sucker for makeup and skincare, and you can't have one without the other. I've always been super diligent about keeping up with my routines, but with summer activities a top priority, my complexion has recently taken a backseat to beach days, barbecues and late nights.
Then Starskin's 7-Second Morning Mask lands on my desk. At first glance, the transparent jar shows a stack of facial pads rather than a traditional mud mask—most mornings I have about seven seconds to get ready, so this feels like it could be a match made in skincare heaven. Then I realize this isn't actually a mask, it's more of an instant facial that packs almost everything you need for an extensive Korean skincare routine into dual-sided pre-soaked cotton rounds.
I pop open the jar and grab one. I swipe the textured side across my face to massage, exfoliate and tone my skin. Next, I turn the pad around and apply my serum, moisturizer, leave-on mask and makeup primer all at once. Once it dries (my skin needs time to soak up everything), my face feels smooth, hydrated, moisturized and so soft. I go on with my makeup routine but my foundation blends easier than usual and my skin is glowing. I'm hooked. Breaking out of those summertime lazy-girl habits just became so easy. Now I can always put my best face forward—even when I've only got seven seconds.