The Most Popular Korean Beauty Products Of 2016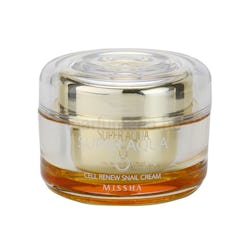 Korean beauty isn't exactly a new phenomenon, but it also definitely isn't going anywhere anytime soon. The products that hail from the beauty hub are not only effective they're also some of the most innovative. This is the same country that brought creepy yet nourishing sheet masks to everyone's Instagram feeds, after all.
As popular as K-beauty has become, for those not part of its cult following, getting started can be overwhelming (Essences! Bubble masks! Snail cream!). To help you ease into things, we thought it was best to bring you the most popular ones from 2016.
Ahead, we have some of our favorite Korean brands and retailers share the products customers couldn't get enough of this year. Some K-beauty products serve as more fun than function, but the following are so beloved because they go a lot further than buzz—they also deliver.
Check out the original article on Nylon here.
Neogen Bio Peel Gauze Peeling Wine, $27, available at Soko Glam.
"Customers are obsessed with exfoliating, especially with the Neogen Bio Peel," Charlotte Cho, co-founder of Soko Glam and editor-in-chief of The Klog tells us. "It's a great way for sensitive skin types to exfoliate regularly and easily."
It works like this: You place your fingers inside the sleeve of the pad and wipe in a circular motion around your face. The product includes powerful antioxidants (including wine extract) so it not only works, but also it smells like a successful Friday night.
Cosrx Acne Pimple Master Patch, $5, available at Soko Glam.
"These affordable and effective pimple patches not only won the Soko Glam Best of Beauty 2016 award, it also won the Soko Glam People's Choice this year as well," Cho tells us. "The amazing thing about this patch is that it even helps treat and heal cystic acne faster."
Son & Park, Beauty Water, $30, available at Soko Glam.
"This is a holy grail cleansing water that went viral this year, and since then it has been flying off the shelves," Cho says. "Customers have generally been obsessed with cleansing waters, but because the Beauty Water is a multitasking cleansing water, exfoliator, and toner in one, it has people and celebrities raving about it."
Klairs, Freshly Juiced Vitamin C Serum, $23, available at Soko Glam.
Vitamin C products are great for getting rid of dark spots and evening out skin tone. Cho says customers are drawn to this one, in particular, because it works wonders but comes in at a much lower price point than others on the market.
Missha, Time Revolution The First Treatment Essence, $34.30, available at Missha.
A brief explainer, essences are what we like to call glorified toners. If we're being completely honest, we're not sure exactly how they work, but we do know that since introducing it into our routine, our skin has never looked better. "A holy grail beauty product among K-beauty gurus, this essence contains 80 percent fermented yeast extract to nourish and repair on a cellular level," Jessica Jeong, Missha's marketing manager, tells us.
Missha, M Perfect Cover BB Cream, $15.40, available at Missha.
Another note: BB Creams, short for beauty balms, are basically lighter versions of foundations. They combine the effects of makeup and skin care (most include SPF) and work overtime in caring for your skin. "The product that started it all, Missha's M Perfect Cover BB Cream, help put K-beauty on the map," Jeong tells us. "Launched in 2002, this BB cream remains a cult favorite and one of MISSHA's top sellers."
Missha Super Aqua Cell Renew Snail Cream, $31.50, available at Missha.
"Snail slime is definitely an ingredient for the more K-beauty savvy," Jeong tells us. "Seemingly off-putting, it's a beauty secret to rival all beauty secrets with origins going back to ancient Greece, where it was used medicinally. Rediscovered more recently by snail farmers with alarmingly flawless skin on their hands, snail slime stimulates the production of collagen and elastin to repair damaged skin and restore hydration." And this tiny jar includes 70 percent of slimy goodness.
Milky Dress, Black Luster Mask, $52, available at Memebox.
"The Black Luster Mask is one of those 'so crazy it has to work' Korean beauty products," Erin First of Memebox tells us. The mask contains mud from the Dead Sea, but it also employs a magnetic stone, which buyers use to remove the mask. That's the kind of innovation that sets best sellers apart from everything else.
Elizavecca, Milky Piggy Carbonated Bubble Clay Mask, $11, available at Memebox.
This product isn't your typical charcoal mask, though charcoal is its main ingredient (along with green tea extract and collagen). This one actually bubbles up when you leave it on for more than a couple of minutes. "It cleans without stripping and leaves skin so smooth," First says. "Plus, the YouTube videos don't lie—it's just a lot of fun to use."
Banila Co., Clean It Zero, $16, available at Memebox.
I can personally attest that this cleanser works like a dream. The sherbert-like consistency is great for removing makeup—just make sure to follow up with a regular cleanser afterward. "For our customers, it's the holy grail of cleansing balms," First says.
Cosrx, Acne Pimple Master Patch, $5, available at Memebox.
A product so nice, it's listed twice. "These genius acne patches are perfect for zapping pimples, and our customers love them because they're clear—which means you can even wear them out of the house while delivering major acne-fighting power," First shares.
Elizavecca, Hell-Pore Clean Up Mask, $10, available at Memebox.
The cute packaging will draw you into this product, but its powers will have you sticking around. Ingredients include charcoal and camellia flower extract, which means your skin will get a deep cleaning. And the peel-off feature will leave you thoroughly entertained.
Sulwhasoo, Perfecting Cushion, $60, available at Sulwhasoo.
Cushion compacts are another huge K-beauty trend, with many American brands coming out with their own versions as of late. Lope might've been one of the first to come out with the innovative product, but Sulwhasoo's version is still impressive, as the brand's customers will tell you.
Sulwhasoo, First Care Activating Serum, $84, available at Sulwhasoo.
Serums are everywhere, so yours has to be extra special for it to truly stand out. Sulwhasoo's is a fan-favorite for its ability to revive and balance skin after cleansing.
Sulwhasoo, Concentrated Ginseng Renewing Cream, $240, available at Sulwhasoo.
These jars will set you back $240, so the fact that they're a best seller really speaks volumes to its performance. It's been a part of the brand's skin family for 50 years now and the key ingredient, ginseng, has been keeping users' aging skin at bay since then.
J. One Jelly Pack Luminous 2-Step Mask, $6, available at Glow Recipe.
A two-parter, this mask from K-beauty e-tailer Glow Recipe helps to de-gunk the skin and moisturize. First, apply the charcoal-packed sheet mask, then, after 15 minutes, apply the provided serum. Founders Christine Chang and Sarah Lee recommend using it weekly for a more intense treatment.
MD's Pick, Lux Gold Water Rubber Mask, $9, available at Glow Recipe.
If you're a DIY fan, you'll gravitate toward this rubber mask. The steps are simple: Add the provided gel and powder into the basin. Then, spread it across the face and wait for it to dry and turn to rubber. And, yes, it does include actual gold, which reportedly helps soothe inflammation.
Lindsay, Modeling Rubber Mask, $6, available at Glow Recipe.
We're noticing a theme here. Another beloved product by Glow Recipe customers is yet again a peel-off mask. Chang and Lee say that rubber masks have been a celebrity favorite in Korean spas for years and this brand's version is one of the most popular out there.
Blithe, Patting Splash Mask, $45, available at Glow Recipe.
Splash masks have just come on the scene stateside but have blown up in the short time since arriving. Perfect for the 'I don't have time for a multi-step skin-care routine' beauty person, all you have to do is mix with water and splash on your face, then gently rinse. It takes 20 seconds tops, which is a tiny amount of time to dedicate for smooth, glowing skin.