Surprising Antiaging Products That Actually Work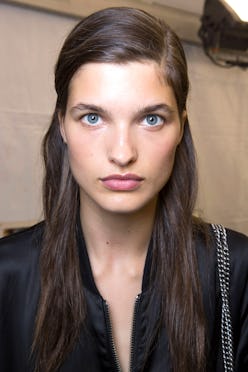 There are plenty of anti-aging beauty products on the market—some that are packed with ingredients that can actually do your skin more harm than good. But thanks to a major spike in natural options, there's no reason we can't have younger-looking skin and a healthy beauty regimen. Here, shop our favorite good-for-you age-fighters that actually work. Who says you can't turn back the hands of time?
You Can Have It Both Ways
Cleanser
Infused with vitamin A, plant extracts and papaya, this rejuvenating cleanser washes away impurities and lightly exfoliates without drying out the skin.
Toner
Always follow cleansing with a toner for a deeper clean and a boost of skin-tightening and pore-minimizing power. This white tea and olive leaf extract toner is all you need.
Serum
This anti-inflammatory serum packed with vitamin E and organic pomegranate juice claims to reduce wrinkles by 29%. Sold!
Essence
Thanks to 19 fast-working natural ingredients, this essence makes your skin look and feel plumped and moisturized all day.
Moisturizer
The certified organic blend of fruit stem cells and vitamin C reduces the appearance of fine lines and wrinkles just as well as, if not better than, chemical-packed products.
Eye Cream
For mature and very sensitive skin, this omega-rich eye cream is loaded with anti-inflammatory ingredients to soothe irritation and improve the appearance of fine lines. Perfect for crow's-feet.
Mask
This overnight treatment hydrates and reduces the appearance of fine lines and wrinkles while you sleep.