This Is The Most Popular Skincare Trend Of 2017, According To Google
Matteo Valle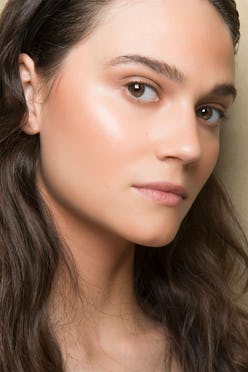 Having a pampering session of your own can be just as good as heading to the nearest spa. It makes sense that we beauty lovers—particularly the skincare obsessed—would turn to Google to see which treatments are currently trending. Nearly two full months into the new year, one skincare trend is apparently on everyone's minds, and it's a product you probably already own.
According to a recent report released by Google, masking is the biggest skincare trend of 2017 thus far. This could be due to the slew of new face masks that seem to be hitting shelves every day, and there's also been a good amount of expansion in mask categories on the whole. Rather than sticking to an OG clay option, we can now turn to sheet masks, bubble masks, peel-off masks and even magnetic masks. It's not only relaxing to give your skin a little extra TLC, but it's also pretty fun.
What's really interesting is that people are clearly gravitating more toward at-home skincare treatments, rather than seeking the help of professionals. Mask party, anyone?
Mask Party