The New Lazy-Girl Skincare Product That Promises Squeaky-Clean Pores
Matteo Scarpellini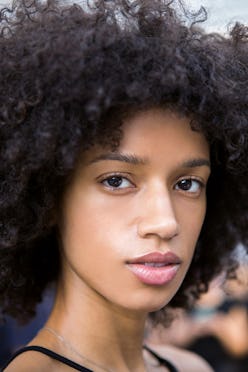 Toner can be a hit-or-miss product. Not everyone feels it's necessary, but when you're looking for an extra pore-clearing boost, it gets the job done. It's not always easy to find the right one for your skin, however. Milk Makeup, known for launching buzzy new products, is coming out with a version we can't wait to try.
The Matcha Toner Stick is infused with kombucha and witch hazel, both of which remove impurities, while cactus extract and green tea calm and purify the skin. But it's not just the ingredients that have us talking, it's also the compact, travel-friendly packaging. This is the first-ever solid toner on the market, perfect for busy girls and those of us who are downright lazy when it comes to skincare.
Finally, nothing's trendier than matcha, and this is a brand-new way to add it to your daily routine. We're sold. The Matcha Toner Stick will be available May 2 at Milk Makeup, Sephora and Urban Outfitters.
Milk Makeup