How To Look Luxe Every Single Day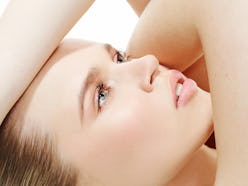 You know those girls who always look like a million bucks no matter what they're wearing? The secret to their preternatural polish? Amazing skin. Treating your complexion to rich, hydrating skincare ingredients and glow-getting makeup products keeps you looking luxe whether you're headed to the office or rocking a bikini poolside (hurry, summer). Here, the investment-worthy skincare luxuries we rely on, all of which are available at our favorite mega-beauty destination, Sephora.
Get Gorgeous Skin
Nobody looks like the most expensive version of themselves when their complexion is dry and flaky. Good news: This essence keeps skin hydrated no matter what the weather throws at you. Sprinkle a few drops in the palm of your hand and press into your skin. It's like you just got a celebrity-approved facial without leaving your house.
Nothing makes for a luxe beauty moment like a product packed with high-quality ingredients. Each bottle of this super-hydrating moisturizer contains 150 baby green-tea leaves hand-picked from AmorePacific's green-tea gardens. How's that for high tea?
Just holding a jar of La Mer's classic Moisturizing Soft Cream is enough to make you feel fancy. But actually applying it is even better. Packed with antioxidants, it keeps skin hydrated and reduces the appearance of fine lines.
If your skin has been looking a little glum lately, try a glow-getting primer. Whether you plan to wear foundation or not, a few swipes of the luminous base on cheekbones, brow bones and the bridge of your nose give you a radiance so bright, you can't put a price on it.
Have somewhere fabulous to be? Tote a highlighter and mini kabuki brush in your clutch to get glowing on the go. Swipe on the high points of your face for gleaming cheekbones and a pouty cupid's bow.