How To Protect Your Skin From Pollution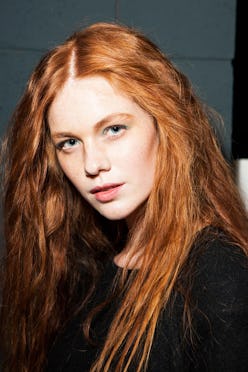 As it turns out, living in a city has more cons than just traffic, minimal parking and exorbitant rent prices: Pollution in the air can wreak havoc on your skin. Smog, cigarette smoke and construction zones all contribute to a loss of collagen and elastin in the skin, which cause premature aging. And don't even get us started on the allergic reactions. Here, 7 products that keep your skin healthy while you navigate your way through those busy streets.
Face Mist
Use this mist to set makeup or freshen skin throughout the day and protect from harmful free radicals and environmental pollution.
Toner
Soak a cotton pad with this toner to wipe away airborne pollution that gets trapped in pores, then go about your day knowing there's an invisible barrier on your skin protecting you from fee-radical damage.
Face Mask
Formulated with cilantro and orange extract, this antioxidant-packed mask fights environmental aggressors and brightens skin for a healthy complexion.
Tinted Sunscreen
This all-in-one skin shield protects from UV rays with an SPF 50 and creates a barrier on the surface to prevent pollution from getting into pores.
SPF
Protect skin for 8 hours with this broad spectrum SPF 50 that also prevents harmful airborne bacteria from penetrating or oxidizing on the skin.
Eye-Shadow Primer
The eye area is the most sensitive part of your face so it's important to keep it protected. This SPF 20 eye shadow primer protects your lids from UV rays and free radicals, while also making your makeup stay on longer.
Moisturizer
Swap your daily go-to moisturizer with this lightweight gel cream for anti-pollution protection that keeps your skin looking and feeling younger for longer.