How To Get The Benefits Of Botox Without Needles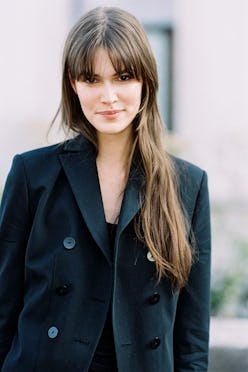 Sure, getting wiser with each passing year is great—now if it weren't for wrinkles, everything would be perfect. While Botox is a simple fix for some, for others, a needle anywhere near the face is too close for comfort. For those who prefer results without the possibility of blacking out, we've rounded up five Botox alternatives that'll smooth your lines from the comfort of your own home. This one goes out to the fainthearted (us!).
Faux Fillers
This daily leave-on mask is packed with hyaluronic acid (the key ingredient in fillers) and elasticizing amino acids and peptides to stimulate the skin, making under-eye contours and cheekbones look plump and youthful.
This refreshing gel cream wakes up tired eyes with caffeine and hyaluronic acid to reduce the appearance of crow's feet over time.
This serum contains sea maywead, a natural alternative to Botox, which relaxes facial muscles and prevents fine lines and wrinkles before they happen. For those of us who didn't take preventative measures, the wheat polysaccharide in it is a natural tensing agent that gives skin an immediate firming effect.
Loaded with bee venom, this moisturizer helps plump and firm skin and reduce the appearance of fine lines and wrinkles.
Skip the needles and apply this treatment (in matte or gloss finish) to give lips a fuller look. The tingling sensation just means it's working.