Everything You Need To Get Rid Of Blackheads Forever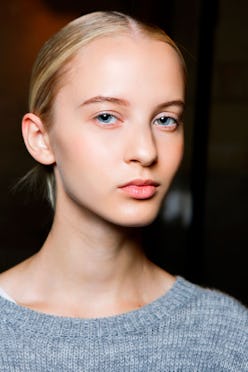 We know we're not the only ones who spend more time than we'd like to admit in front of the bathroom mirror examining every pore on our face. While we don't recommend breaking out the magnifying mirror (things can get ugly really fast), there's one annoying problem that can sometimes be seen even without zooming way in: Blackheads. And the worst part is no matter how hard you scrub or squeeze them (none of which we actually recommend), those pesky little dots always seem to make their way back. However, with a slew of products that solely focus on eliminating and preventing them from setting up permanent camp, we're on our way to getting rid of them once and for all. See our favorite anti-blackhead buys ahead and say hello to clear, decongested skin for good.
This foaming pore cleanser duo creates a steaming effect to deep clean pores and a second step that provides a cooling effect to tighten enlarged pores.
This 10-minute mask loosens the dirt that gets deep inside pores so it can easily rinse right away.
This oldie but goodie is still a fan favorite. This new and improved strip contains charcoal for extra-clean pores.
This self-heating balm made especially for blackheads removes dirt and oil in just five minutes.
This two-step detoxifying peel first uses charcoal to draw out dirt and impurities, then an oxygen treatment to brighten skin and tighten pores.