How To Get Flawless Skin With One Drugstore Product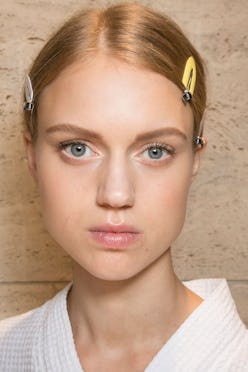 As any girl knows, when shopping up and down the aisles of any drugstore, it can be extremely overwhelming to find the best and most reasonable face mask. How could we possibly know which one is best for our skin? Is the more expensive one the better one? Well, luckily, we have hopefully solved all your problems and recommend here five fabulous products all under $10 to apply to various skin types, such as, oily, dry, acne prone, sensitive skin, etc. Truth be told, the best face masks aren't necessarily the most expensive ones, but rather which one is best matched for your skin type. We hope we have helped narrow down your search for the perfect face mask!
Flawless Skin This Way...
For Oily Skin
Are you struggling with skin as slick as an oil field? The avocado- and oatmeal-infused ingredients in this superb face mask helps dig into pores, getting rid of all that grease.
For Dry Skin
This fantastic mask helps replenish and hydrate, putting a stop to any signs of dry skin. The special ingredient–tomatoes–contains lycopene, which will help you achieve that instant glow. Use this to get the brightening and full effect everyone wants.
For Mature Skin
If you want to prevent wrinkles and lines, this anti-aging and moisturizing green tea mask is the one for you. Green tea helps brighten and moisturize, and also keeps the firmness in your face.
For Acne-Prone Skin
If you have acne-prone skin, listen up! This legendary beauty stand-by contains mint, which acts as a deep cleanser and can help dry out and get rid of any unwanted pimples or blackheads.
For Dull Skin
If you need to deep-clean your skin and get rid of dirt and makeup, this mud mask is the one for you. Mud and bergamot will have your skin feeling recharged and refreshed. You'll notice a significant difference, we promise.