This Drugstore Face Wash Is Better Than The Expensive Stuff
Imaxtree.com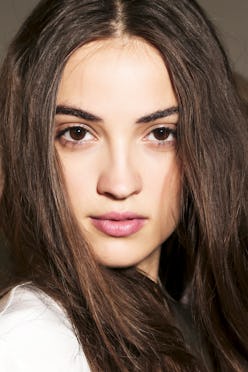 I've tried a lot of cleansers—I mean, a lot. If you've followed my skincare routine in the past, you might remember that I even use multiple cleansers at the same time, one right after the other. But despite my obsession with a clean face, as of late, my pores have been feeling much more congested and my complexion has been looking dull. Sure, I've slacked on the occasional before-bed cleanse, and I did just get back from a weekend festival in the desert, but it wasn't until I retraced my skincare steps that I pinpointed the problem.
I usually pick and choose products that sound most compatible with my skin, and when they run out, I move on to the next item in my arsenal. Constantly swapping products and brands can be controversial, but what can I say? It's literally my job to try everything. Anyway, a few months ago, I ran out of my Yes To Tomatoes Detoxifying Charcoal Cleanser that has been a staple in my routine for about a year now. I love how bright it makes my skin look, and also how clean it feels. My pores never felt congested and they never looked smaller than when I was using it. The charcoal in the cleanser is what draws out dirt and acne-causing oil, while the tomato extract feeds skin with antioxidants. It's even loaded with the tiniest jojoba spheres, which provide a super-gentle exfoliation.
Fast forward to now, and my skin needs some help. My $10 cleanser is the only thing that went missing in my routine in the last few months, and I refuse to go another day without it. Thankfully it won't cost me a fortune, and stopping by my local Target on the way home is super-convenient. All I'm saying is, if your skin feels like it needs something, this drugstore cleanser is probably the one thing your skincare routine is missing—and lucky for you, it's not hard to get your hands on.