Sunscreens That Do More Than Just Protect You From Sun Damage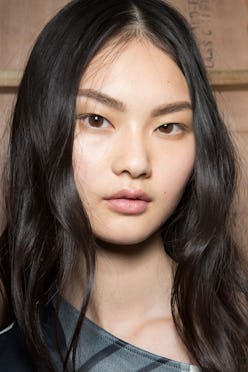 We already know that sunscreen is an important step in our beauty routine. It protects you from harmful UV rays which cause early signs of aging and prevent dark spots and discoloration. But in the interest of saving time and getting more bang for our buck we've rounded up 7 multi-tasking products that do way more than just protect from long-term damage. From one that sets makeup to another that minimizes pores, these are sure to get you in the spirit of sun protection, just in time for summer.
Double-Duty Defenders
Brightening
This vitamin C-infused SPF 40 gives dull skin a healthy, luminous glow. Get on with your radiant self knowing that your skin looks dewy and fresh and is most importantly, protected from the sun.
Tighten Pores
Japanese wild rose tightens pores and smooths skin tone, while broad spectrum SPF 30 protects from harmful UVA and UVB rays.
Keep Pollution Out
Pollution can contribute to a loss of collagen and elastin in the skin, which both cause premature aging. This anti-pollution SPF 50 is sure to keep you looking younger for longer.
Color Correcting
Got redness? Not only does this SPF 30 protect you from harmful UV rays, it color corrects for an even skin tone. Now you can spend the day in the sun without having to worry about packing on the makeup.
Blur Fine Lines
This SPF 30 antiaging treatment instantly blurs fine lines and wrinkles, while combating long-term signs of aging.
Set Your Makeup
Set your makeup and refresh it throughout the day with this certified organic SPF 30 spray.
Hydrate Parched Skin
Enhanced with antioxidant Vitamin E and thermal spring water, this broad-spectrum SPF 50 provides serious sun protection, while keeping your dry skin hydrated for up to 24 hours.