How to Detox Your Skin After An Intense Weekend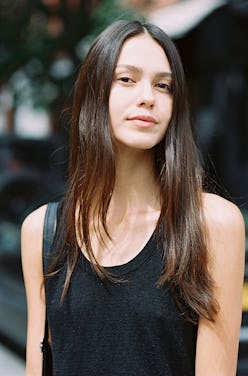 Now that the pounds of makeup, glitter and false eyelashes have been removed, your face is likely suffering the fallout. Here, we show you 5 ways to recover your post-Halloween skin. Whether you're dehydrated or experiencing breakouts, these products will return your complexion to its naturally radiant state.
Halloween Skin, Be Gone.
3-In-1 Makeup Remover
First things first: a product that removes all traces of makeup and gets your skin feeling like its old self again. This gentle, creamy 3-in-1 cleanser melts away even stubborn mascara and tones skin, leaving behind a soft and moisturized complexion.
Lip Exfoliant
Chances are you piled on the lipstick this weekend and now your lips are feeling dry and parched. Raw sugar in this balm exfoliates while coconut oil hydrates and softens.
Eye Treatment
Whether your peepers are tired and puffy from lack of sleep or strips of fake lashes, a soothing eye treatment makes you look wide awake again. This vitamin-C infused formula brightens dark circles and even plumps fine lines and wrinkles.
Blemish Patches
Let us guess: That Halloween face paint made you break out? These genius spot-treatment patches clear blemishes in as few as 8 hours.
Face Mask
After 30 minutes of wearing this paper mask (infused with coconut juice, hyaluronic acid and ginseng), your complexion will instantly brighten—no matter how much you put your face through this weekend.
Facial Oil
Put the moisture back in your dry, dehydrated skin. Pure marula oil sinks deep into skin without leaving it greasy or shiny. You can also mix it with your daily moisturizer or BB cream for an all-day glow.