5 Ways To Maximize Moisturizer For Combination Skin, According To Pros
Matteo Scarpellini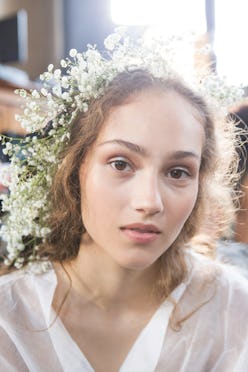 Finding the right products for dry or oily skin is a challenge in itself. But when your skin is both of those things, you hit a whole new level of difficult. Rich moisturizers clog your T-zone while lightweight hydrators can fall desperately short on your cheeks and temples. Here we're sharing the best tips for treating combination skin.
Ready, Set, Moisturize!
Protect
Moisturizing combination skin is all about finding the right balance. You want a lightweight product like Renée Rouleau Sheer Moisture Lotion, but sometimes you need an extra boost (especially after flying or post-sunburn). In the evening, after cleansing, toning and moisturizing, massage one to three drops of a treatment oil, like Renée Rouleau Pro Remedy Oil, over the skin. "A couple of drops go a long way, and adding this protective layer over your moisturizer will prevent future water loss," says Renée.
Customize
Treat the individual needs of different areas of your face with dual-action products specifically formulated for combination skin. A lightweight moisturizer like Dermalogica Skin Hydrating Booster hydrates without being heavy or greasy. "Look for lightweight ingredients such as hyaluronic acid, silk amino acids and grape seed extract," says Jennifer Ahartz, global curriculum director for Dermalogica.
Balance
"A balanced routine includes a cleanser with natural foaming agents that won't strip the skin's barrier and a fruit enzyme or charcoal exfoliant to remove dead skin cells and regulate oil secretions. Follow with an aloe toner, then finish by boosting your skin with a water-based hyaluronic acid serum," says Jennifer.
Purify
Once a week, get serious with your skin. "A purifying clay mask will reduce oil, balance and reveal glowing skin," explains Jullie Myung, associate marketing director for Jurlique.
Adjust
When you have combination skin, you need to constantly pay attention to how it evolves—this is especially true for seasonal changes. "In the summer, use a lightweight yet hydrating product like Jurlique Rose Moisture Plus Gel-Lotion," says Jullie. "Depending on the level of dryness, you can switch to a rich overnight cream in the cooler months or a face oil when you feel extra dry."