Rosie Huntington-Whiteley On The Serum She's Used For Over 10 Years
Plus, every product in her hair, skin and makeup routine.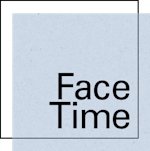 Face Time
We may receive a portion of sales if you purchase a product through a link in this article.
In TZR's Face Time, celebrities and tastemakers share the nitty-gritty details of their beauty and wellness routines — from holy-grail products to non-negotiable treatments.
Rosie Huntington Whiteley has millions of followers, yet still maintains an air of mystery. In today's social-obsessed world where celebrities tend to share (and overshare) on social media, the model and Rose Inc. founder treats her Instagram feed less like a photo dump and more like an extremely well-curated moodboard. That being said, one area of her life Huntington-Whiteley doesn't hold back from sharing is her beauty routine, and we can always count on the mom-of-two to serve up some top-shelf product knowledge.
During an exclusive sit down with TZR, the British style icon spilled the secret to her perpetually luminous skin and glossy hair — and yes, she name drops the experts she sees on the regular for non-negotiable skin treatments. She names the wellness ritual she swears by to unwind and socialize, and also gives the scoop on the newest Rose Inc. launches — the moisturizing Solar Power SPF Serum and the mousse-like Weightless Lip Cream.
For the RHW masterclass on beauty essentials, get out your Notes app and keep reading.
On Her Nighttime Skin Care Routine
"Makeup removal is really important to me. I love our Rose Inc Micellar Makeup Remover because you can pump it onto your fingers and rub it on. And I'm a big fan of Bioderma — have been for years. That's like a classic product models love. It removes makeup so swiftly, so that's one of my favorites.
I have congested skin naturally, so I use a lot of things at night like retinol and AHAs. Obviously not all at once, but every night I'm doing something to resurface. I use the Active Serum from iS Clinical — that's one of my OG products and I've used it for over 10 years now. For retinol, Shani Darden's Retinol Reform is really amazing. And then I actually like the iS Clinical peel pads as well. So something like that's going on every night, coupled with a really hydrating cleanser. I love Rose Inc's Exfoliating Cleanser at night. It's very hydrating, but you get that exfoliation.
Eye cream should be the first product you put on after cleansing, because this area of the skin on your face is really sensitive. If you're going to apply activities, having that barrier with the eye cream is essential. So I use our Rose Inc Eye Revival Brightening Eye Cream, then I put some actives on — one of the ones I mentioned first. And then, I actually try to go to bed and keep my face untouched for at least 15 minutes to let everything soak in. I notice when I don't wait, it comes off. So I try to read or I watch something and just let it absorb."
On Her Morning Skin Care Routine
"In the morning, I don't wash my face. I use rosewater and I sweep that across my face to wake up the skin. Then I use Lumify eye drops to make my eyes feel really hydrated. They're the greatest product ever. And then I use a serum; iS Clinical has a few of my favorites. Either their Hydra-Cool, Super Serum, or Pro-Heal. And then I love the gel moisturizer from Rose Inc. I have acne-prone, inflamed skin so I find gel moisturizer just really cooling. It just evens the skin tone. And SPF for sure, no matter what. It's just really essential, and everybody will tell you that."
On Her Makeup Must-Haves
"So after SPF, I use the Rose Inc Skin Enhance Luminous Tinted Serum, and then I use the Softlight Concealer — it is amazing and one of our most underrated products. It gives this gorgeous finish to your skin. And because there's so much stretch to the formula, there's a lot of coverage to it. It really works like a foundation.
I love a bronze moment. All of our products are so easy to wear and apply because they're cream, so you can't mess them up. You can just keep blending, adding, and layering. Our bronzer is really great for sculpting, contouring, and bringing some warmth to the face. I come down on my cheekbones, along my jawline and up onto the temples. And, actually, I've always applied my bronzer with outward strokes, but I've started using inward strokes as well, because that's sort of how the sun hits you, and it's quite lifting.
And then I'll do a blush. Our Rose Inc Cream Blush is one of our top-selling, most iconic products. Blush is essential just to give that pop of color and life to your skin. And then, I love to use a lip liner that's almost the same color as my lips to just define the edge, and then a balm. I have one from Burberry Beauty, which I've had forever — I was actually the face of Burberry Beauty when it first launched."
On Her Hair Routine
"This is a funny story. When I was pregnant, I got some products sent to me from this brand called Nioxin, and there was a note attached to it saying, 'We've heard you've had some hair loss, so sorry to hear that. Please try our products.' I was like, 'How rude! Which one of my hair stylists has gone telling the brand I'm having hair loss?' And I was about to give the products away, and then I thought, 'Hmm. Well, actually, I have been experiencing some hair loss — they're not wrong. So I'm going to try this.' And I swear to God, my hair has never been better. They have a kind of system. So I shampoo, condition, and I try to only wash my hair three times a week, max.
After showering, I use a Wella oil that I've used forever, or one by Olaplex. And maybe something detangling, because my hair's long and thick. And then I take a Sheila Stotts brush, which has metal bristles, and I always, always start brushing my hair from underneath. Then once that's all smoothed through, I'll go from the top, where your part is. That's really important when you have long hair, because if you're starting up at the top and then pulling it through, you create a lot of damage and breakage.
And then I blow dry [my hair] using what I consider to be one of the greatest pieces of modern-day technology: the Dyson Airwrap. I'll use it to rough dry my hair about 85%, then use the attachment that sucks it up into a curl. It takes me four minutes to rough dry and then about another 20 to 25 minutes to use the attachment. This helps me have good hair for probably two days. And then the third day, it's just whacked up in a bun with a bit of treatment or oil in it before I can have a shower.
I don't love a lot of product in my hair. I like it to feel very smooth and silky, and dry shampoo just starts to feel a bit crunchy to me. But it is always an essential product to have in your drawer — when you need it, you need it."
On The Skin Pros She Has On Speed-Dial
"I'm all about a facial — it's probably my favorite treatment. I love all the tools and machines we have nowadays. I usually go once every two weeks, but if I can, I do one a week. In L.A., I've seen Shani Darden for probably 10 years. I just saw her five days ago. She was literally the first person I went to see as soon as I landed. And then I also see another esthetician here in LA named Biba De Sousa. That woman that taught me all about non-comedogenic products, and has educated me so much. In the UK, I see Nilam Holmes, who's literally a one-stop shop. There's a lady named Guendalina Skin Sculptor in the UK too, and she does the massage thing. And I saw Cynthia Rivas in New York last week."
On Her Wellness Routine
"Now that I'm a little bit older, I'm like, give me all the wellness. I really love to sauna and cold plunge. I'll do whatever kind of sauna, but a traditional dry sauna, where you're throwing that water on the rocks and it's really, really hot — I love that. I'm like a lizard. I'll always do 15 minutes and if I could, I'd do it every day. I really, truly believe that it has so many benefits. And I like the social side of a sauna. What's better than getting in a sauna with your lover and having a great conversation? Or sauna-ing with a girlfriend, stretching, or just lying back and chilling out?
If I can, I go straight to the cold plunge after. Cold is a horrible feeling, but when you cold plunge, your skin tingles. It's so invigorating. Nikki DeRoest, my girlfriend and makeup artist, and I did six and a half minutes the other day. We both got in together, we're having a proper chat, I'm screaming at her, she's laughing at me, and then get out and air dry from there. It's the hardest thing you'll do all day, you'll definitely challenge yourself. But once you've given birth as well, you're like, f*ck it. Nothing can be harder than that."