Get Pool-Party Makeup That Won't Come Off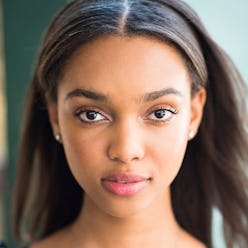 Here's the thing about pool parties: You want to look photo-ready without being too glam to take a spontaneous dip. With Memorial Day weekend upon us, we've culled together tips to get you looking your best in and out of the water (translation: no more runny mascara or blotchy foundation). We're ready to usher in the summer looking fab.
Poolside Beauty
Photo: Adam Katz Sinding
Pick A Matte Primer
Putting on a primer is the first step to creating a long-lasting makeup look. Matte silicone primers have a slightly grittier texture that grabs onto your foundation, making it last all day and night.
Mix Your Foundation
Waterproof foundations tend to be thick formulas, so dilute it with sunscreen to create a more natural look (extra points for the sun protection). Apply your mixture with a Beautyblender sponge and press it into skin to make it really stick. Add more foundation on spots that need extra coverage and blend well. You want it to look like you have flawless skin, not a ton of makeup on.
Choose A Wax-Based Shadow
Choose an eye shadow pencil that contains wax–they are completely water repellent. Add a touch of bronze on your lids to make your eyes pop.
Make Your Favorite Mascara Waterproof
Believe it or not, if you have a favorite mascara you can still use it even if it's not waterproof. Thanks to the silicone and wax formula, this clear topcoat makes any mascara pool-party ready.
Go For A Natural-Looking Flush
Stains are great for adding color to your lips and cheeks because they sink into your skin and look natural. The best part? They won't wash away.
Choose The Perfect Touch-Up Tool
This convenient sunscreen makeup brush makes it easy to dust away an oily T-zone and protect your skin while you lounge poolside.