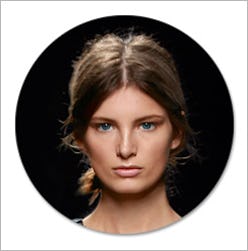 Above all other seasons, summer is a time to let your hair down and embrace a less-is-more approach to your beauty routine. Here we have 10 products, from a pretty brown mascara to a softening lip tint and beach-wave hair cream, to help you do just that!
Get the less is more beauty look!
Sarah McNamara BB & Beyond Sunscreen, $48
Protect your skin from the sun while benefiting from the lightweight coverage offered by this all-in-one cream.
Josie Maran Argan Color Stick, $22
Add dewy color to your cheeks and lips effortlessly with Josie Maran's natural stick.
Clinique Chubby Stick Shadow Tint, $22
Need to brighten up your eyes while on the go? Try this easy-to-apply pencil shadow.
T. LeClerc Eye Pencil, $21
Trade out black eyeliner for brown in the summer months for an au naturel look.
Le Metier de Beaute Anamorphic Lash Mascara, $34
Brown mascara is a great daytime option for a low-key-yet-pretty effect.
Origins Rain & Shine Liptint, $17
This sweet pick merges the benefits of lipstick and balm in one for an irresistible result.
NARS Larger Than Life Lipgloss, $26
Balance bright summer attire with a pretty nude pout from NARS.
Not Your Mother's Beach Babe Texturizing Cream, $6
Craving laid-back locks? Fake a day at the beach with this wave-making cream.
Hipp x RGB Sheer Nail Polish, $18
For a mani-pedi that will match with everything, try this chic, sheer hue.
Koh Gen Do Refresh Skin Spray, $18
Finish off a summer beauty look with a fresh complexion from head to toe with this botanical mist.