Highlight and Define Cheekbones In One Easy Sweep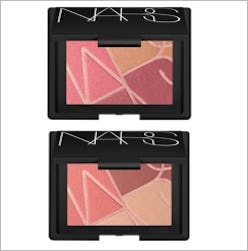 Give matte cheeks a well-deserved dose of beauty TLC with two limited edition, multi-dimensional blushes by NARS.
Single-hued palettes will become a thing of the past once your cheeks meet this handy highlighter. Equipped with an array of shades ranging from warm pinks to sandy browns, achieve sculpted and defined cheekbones with a flick of your makeup brush. Rush out and get your hands on these perfecting blush palettes, they're expected to fly out fast!
Availability: NARS Limited Edition Cheek Palette ($41 each) available at Sephora.com.