5 Nail Polish Shades That Will Look Good Now And This Spring
Yvonne Tnt / yvonnetnt.com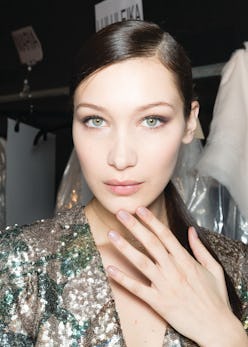 Between seasons, it can be tricky to figure out which nail color is appropriate. It's not quite hot enough to break out the neons, but the frost has melted enough for you to ditch your really dark hues. Here, five polish shades that work perfectly for these transitional days and beyond. Bring on spring!
Nail It, No Matter The Season
Strike the perfect balance between a poppy green for spring and winter's muted neutrals.
Not too gray and not too pastel, this cool light blue is just what you need for in-between time.
You can never go wrong with this one, in any weather.
This winter-appropriate dark shade wears well into the warm days of spring. Just make sure it has the punch of bright shimmer.
When in doubt, go with a natural look. A semi-sheer shade of mauve with a light shimmer is always beautiful.