These Are The Best-Selling OPI Nail Polish Colors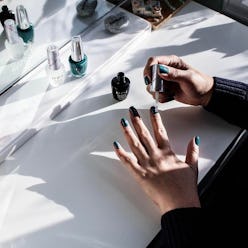 Let's just get this straight: We're not saying that you should always follow the crowd, but sometimes the crowd can lead you to great places, especially in the nail world. We tapped one of our favorite nail polish brands to see what shades their customers are gravitating toward. We have to say, we were a bit surprised by the results, especially when we saw the color in the #1 spot.
All in all, this best-of list left us totally inspired and ready to swipe on a new shade. Ahead, shop the OPI polishes that are sure to be your next favorites, too. See, isn't it great to be informed?
Top Ten
#10 Shorts Story
#9: Strawberry Margarita
#8: Got Myself Into A Jam-Balaya
#7: Princesses Rule!
#6 Tickle My France-y
#5: Passion
#4: Sweet Heart
#3: Bubble Bath
#2: Alpine Snow
#1: Black Onyx