5 Transitional Nail Polish Shades To Wear Right Now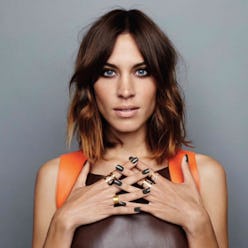 You know that feeling when you're not quite sure what is appropriate to wear at the end of summer? Are we still wearing hot-weather trends or is this the part where we bust out fall's greatest hits? We hear you. While your wardrobe choices depend on which part of the country you live in, there is a solution to ensure you always have an on-trend manicure. Here, five polish shades that work for the transition period between sunny summer days and fast-approaching colorful autumn.
Fall Into Next Season Like A Pro
Photo: @nailsinc
Camo Green
Chalky grays will be all the rage next season. This shade is the perfect balance between that and a summery green shade.
Muted Muave
If you loved rocking your berry shades this summer, this color resembles that with the tiniest hint of yes, the chalky gray trend.
Wine Berry
Next season is calling for dark plums. Here's your chance to try this shade that finds the happy medium between that and a summery bright wine shade.
Burnt Coral
We have to admit, we're sad to see our bright corals go. This color is the perfect mix of said shade and a burnt orange, just in time for the changing of the leaves.
Dark Bronze
Summer is all about warm shades of bronze shimmer. This transition period, try a polish that still gives you a glow but is dark enough to use all summer.