16 Gifts Your Mom Actually Wants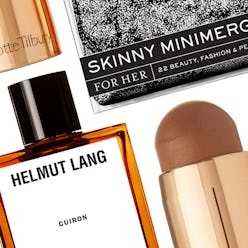 It's that time of year again to show your mom how much she means to you. Sure a bouquet of flowers is pretty but this Mother's Day, why not give her something she actually can use far past her big day. Whether she is the most practical person you know or the mom that loves anything luxe, these 16 gifts are all she could ever want and more.
Best. Gifts. Ever.
For The Trendy Mom
If you constantly find yourself borrowing designer frocks from your mom's closet, these luxe gifts are something she can appreciate. Designer perfume, scented accessories, beautiful candles and fashionable subscription boxes are always a good gift.
For The Sporty Mom
Is your momma constantly on the go? Opt for gifts that protect her from the sun and make her look even more beautiful while being easy enough to throw in her gym bag as she dashes out the door.
For The Practical Mom
If your mom has ever asked for a toaster for Christmas, oh yeah, she's practical. Look for products she can use on a daily basis and sets that she can pack in her purse to make sure she is always prepared for anything.
For The Techy Mom
Give your mom some seriously techy products to make her daily routine extra glam. You can't go wrong with a device that works wonders for antiaging, one that takes hair removal to a whole different level or a gadget that gets her skin squeaky clean.