What Is Happening? Kylie Jenner Admits To Contouring Her Ears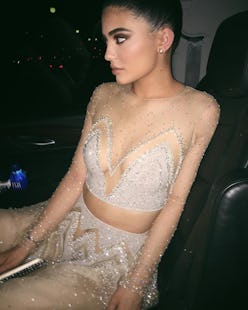 There's literally nowhere else we can go with contouring. After beauty junkies learned how to modify everything on their face from cheekbones to the nose and lips, we quickly saw an upsurge in body contouring, including abs, cleavage, décolletage and even the back of the neck. Just when you thought the contouring trend had hit a dead end, Kylie Jenner took to her website to put a new contourable body part on the map. After her makeup artist goes to town narrowing and straightening her nose, Kylie tells her, "Oh yeah, I like when you do my ears." We've mentioned the importance of matching your ears to your face by applying some foundation on them, but we draw the line at all the shading.
What do you think of this trend? Let us know in the comments below.