The Best Mascaras For Girls With Short Lashes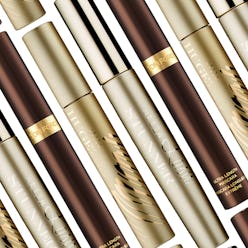 When it comes to lashes, the longer the better! But that's easier said than done, especially if you are less endowed in the lash department. Not to worry, we've curated a selection of formulas and brushes to stretch stubby lashes to their fullest potential. Here, all the products you need to keep you from coming up short again.
Go Long
When it comes to getting longer, fuller lashes, the power is all in the brush. These sparse bristles focus on combing and separating lashes, which makes them appear longer and thicker instantly.
This genius formula focuses on lengthening and thickening every single lash. Now you can bat those lashes with confidence.
Start with a few steps of this primer to lengthen short lashes and coat with the mascara to darken and thicken them. Now you can say no to timely false lash strips.
These grooved bristles focus on separating and lengthening lashes in just a few swipes. Now you can get full flutter without having to work for it.
This ultra-skinny brush and smooth formula makes it easier to grab even the tiniest of lashes.
This mascara focuses on lengthening short lashes, while also battling humidity. Now your lashes won't fall flat just because of the weather.