All The New Sephora Products Beauty Junkies Are Freaking Out Over
Matteo Scarpellini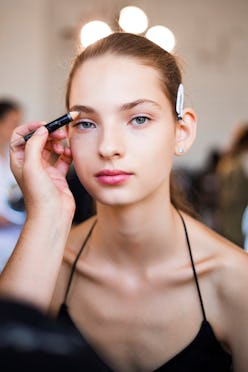 Call us dramatic, but we see Sephora as the mecca of the beauty world. And when the beauty giant gets stocked with new items, you better believe we're the first ones to start filling our shopping carts. So that you can share in our unhealthy obsession, we're showing you the best new skincare, hair and makeup products to load up on stat. Ahead, everything we're spending our money on at Sephora this month. This habit may be our one vice, but we'll take it as things could be much worse.
New Kids On The Block
Get ready for a lipstick that won't come off until you actually want it to (and even then, you'll need a good remover).
This surprisingly flattering collection of shades is the latest launch in Urban Decay's super-successful Naked palette series.
Applied your foundation already but just realized your skin could use some moisturizer? This hydrating formula can be used under or on top of your makeup. It's like the beauty gods heard our cries for help.
We dare you to get bored of the combinations you can create with these 28 shades.
With this plumping mascara, you won't be able to stop batting those lashes.
Twenty-four-hour hydration, a no-stick feeling and it tastes like caramel? Sold!
The sweetest you've ever smelled.
Finally, full-size brushes that fit anywhere.
Moisturizing and exfoliating might sound like two very different tasks, but this product does them both. Say "hello" to glowing skin.
This rose overnight mask gives you perfect hair while you sleep, proving dreams do come true.
It's not a hair spray, but it holds your style in place until you wash it out. Keep your curls—without that crunchy feeling.