These Products Are About To Sell Out At Ulta
Alessandro Zeno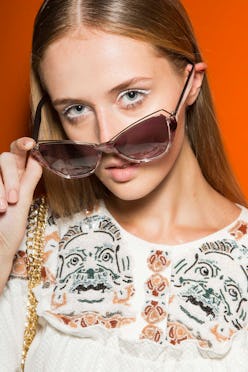 These days, shopping for beauty products is about as easy as it gets. With major retailers like Ulta Beauty selling all our favorite brands under the same roof, our shopping experiences are much more streamlined (though not always good for our wallets). However, there are still some brands that make us go above and beyond our usual routes to get to their products. And while buying elsewhere is obviously not impossible, we often find ourselves choosing convenience over scouting uncharted territory. Luckily, two Insta-popular makeup brands are coming to Ulta very soon, and we can't wait to to get our hands on their offerings. Ahead, see the brands you'll be able to add to cart on your next all-in-one shopping trip. Seriously though, RIP to our wallets.
Shop 'Til You Drop
Morphe
Morphe is known for its professional makeup brushes and monstrous eye-shadow palettes (among other cult favorites). The brand's 5.1 million followers on Instagram can rest easy knowing that their next purchase will be easier than ever to get their hands on.
Milani Cosmetics
With an impressive collection that boasts the most pigmented shadows, the brightest highlighters and a liquid lipstick that just won't quit, Milani Cosmetics will undoubtedly make a killing at Ulta. And with prices starting at $3, you can load up on the brand's best hits without the guilt.