The Mascara Trick That Will Make Your Lashes Look Fake—In A Good Way
Ivan Lattuada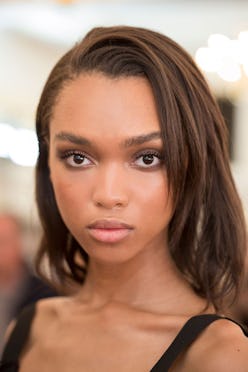 When it comes to filling out your flutter, you have a few options: extensions, lash strips and good old mascara. While the first two may require more maintenance than you're up for, mascara just doesn't give you enough volume, curl and length, right? Wrong! Kind of. A single mascara may not get the job done, but layering a second one over it is just the trick you need to try. Click through for our best mascara cocktail recipes—don't knock it till you try it. Even Kendall Jenner swears by this hack. Finally, lush lashes without the upkeep.
Lash Out
For Curly Lashes
Start with a curling mascara to lift and curl lashes, then layer on a waterproof top coat to keep them in place all day (whether there's water involved or not).
For Thick Lashes
Mascara primers work wonders for making thin lashes look so much thicker. Start with any primer, then layer on an inky mascara without combing out too much of the primer.
For Long Lashes
For super-long flutter, start with a lifting mascara, then layer on lash-building fibers. These fuse to your natural lashes and elongate them for fringe that could pass as fake.
For Fanned-Out Lashes
If you think volumizing mascaras give you spider lashes, follow yours up with a lash-separating wand to get the volume and the clump-free flutter.