These Magnetic Lash Strips Will Change Your Life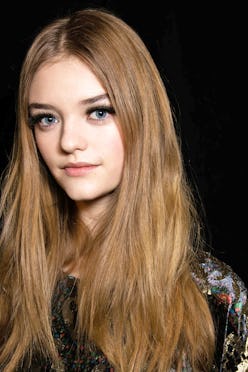 What's the worst part about applying fake lashes? The fact that it's close to impossible to get the positioning right, ever, and that it literally involves watching glue dry. Don't even get us started on the countless times they've fallen off in the middle of a night out. So it was only a matter of time before someone decided they'd had enough and invented a reusable version that doesn't require glue (or hours of frustration). One Two Cosmetics is currently taking pre-orders on what is sure to be the next big beauty obsession: magnetic lashes. Available in four styles, these genius strips sandwich your natural lashes and stick to one another using tiny magnets. While they may require some practice, we're loving the idea of simplifying the process of faking a fuller flutter—hopefully one that lasts all night.
And since we love a good visual, here's a video that shows you how they work.
Now for the bad news, these miracle strips won't be available to ship until next month, so in the mean time, there's no harm in perfecting your old-school lash skills. Watch the below for our tutorial on applying the most believable-looking flutter in no time.
Shop Our Video