The Fall Box of Style Lip Stain Swatched On 3 Different Skin Tones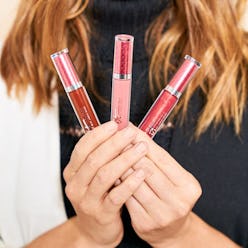 By now, you know our Box of Style is the only way to be styled by Rachel Zoe herself and to get more than $350 in fashion, beauty and lifestyle obsessions for only $100. But what you don't know is what's actually inside the fall box. Watch as we test out the second item (click here for the first reveal). Teaser: It's makeup, and it's customizable.
Don't forget to subscribe to Box of Style and try our first-ever customization item.