This Up-And-Coming Trend Will Revolutionize Your Beauty Routine
Ivan Lattuada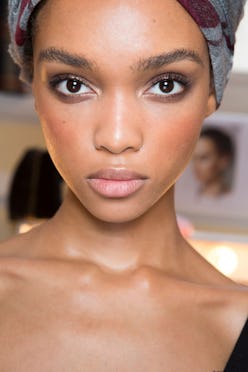 How many times have you made a beauty purchase and realized the formula wasn't right for you? From foundation shades that don't match your face, to skincare products that just don't do it for you, we've all had our fair share of items we wish we could tweak. Well, thanks to a slew of products on the market, you can update those items in your stash that aren't quite right. Here, shop the best products that make customizing your beauty routine easier than ever.
Make It Unique
Loaded with all the best ingredients, this serum can be added to any moisturizer, face mask and even your foundation to feed your skin with a little extra oomph. Vitamin B3 reduces breakouts, controls oil production and lightens pigmentation, while hyaluronic acid hydrates skin.
Grabbed the wrong foundation shade? This genius shade transformer lightens any liquid to match you just right. The chromatic mix is also available in other shades to make your makeup darker, warmer or cooler with just a few drops.
Mix these highlighter drops with your skincare on days when you don't feel like wearing makeup, but still want glowing skin or add it to your liquid foundation for strobed skin.
When your skin is recovering from a long night out, combat the negative effects of smoke, pollution and lack of sleep with these custom detox drops. Just add them to your moisturizer, serum or face mask for a boost.
Color correct everything from sallow skin to redness with these customizing drops. On days when you skip makeup, add it to your skincare routine or use it to bump up your foundation.
Have a lipstick shade that isn't quite right? Blend this yellow lip product over or under any lipstick to make it look slightly lighter.
Apply this fragrance filter under a perfume from your collection to update the scent.
Let's face it, the wide world of lipstick isn't perfect. Finding the perfect shade in the perfect finish can feel impossible, but this lipstick transformer makes things much easier. Apply over a satin lipstick to instantly make it matte.