Celebrity-Owned Beauty Brands We're Completely Obsessed With
Getty Images for Full Picture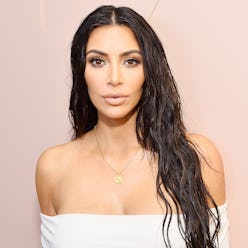 While many celebs are sitting pretty (literally) on sweet endorsement deals, some have chosen to go rogue and take the reins when it comes to beauty. More and more A-listers are putting on their entrepreneurial hats and starting or backing beauty businesses, some of which have earned full-blown cult status. You've probably heard of a few of these companies, whose products may have already made their way onto your vanity, but we guarantee a few surprises in the mix. Here, 15 celebrity-owned beauty brands you should check out stat.
Kim Kardashian West, KKW Beauty
Kim is no stranger to breaking the internet. True to form, the debut of KKW Beauty had everyone talking and her much-anticipated contour kits sold out on launch day. We're anticipating a slew of new products soon—move fast, they'll probably sell out in minutes.
Jessica Alba, Honest Beauty
It seems like the Honest Company's baby and personal care items were an overnight success, so it only made sense for Jessica to expand into beauty. Today, Honest Beauty has everything from makeup to hair products.
Miranda Kerr, Kora Organics
Miranda's line consists of all-natural skincare and wellness products—what else would you expect from an Australian beauty who was practically raised on the beach? Fun fact: In a recent sit-down, Miranda credited noni, a fruit extract found in several of her products, for her glowing skin.
Mary-Kate and Ashley Olsen, Elizabeth & James
The world's most famous twins introduced fragrances and dry shampoos after years of selling clothing.
Cindy Crawford, Meaningful Beauty
Cindy relies on her own skincare line for her antiaging routine—what further evidence does one need? Meaningful Beauty can now be found at all Ulta locations.
Gwyneth Paltrow, Juice Beauty
It came as no surprise when well-known wellness junkie Gwyneth took up the beauty game as investor and creative director of Juice Beauty, which delivers clean makeup and skincare products.
Drew Barrymore, Flower Beauty
Drew is one of the few celebrities to step into the drugstore beauty world. Her line is affordable and very high quality.
Katie Holmes, Alterna
Katie is part-owner of cult-favorite haircare brand Alterna, known for nourishing products made from sustainable ingredients.
Kylie Jenner, Kylie Cosmetics
Kylie made her mark in the beauty world well before her older sister Kim. To this day, every launch sells out in minutes. Her line started off with lip products but has now expanded to eye-shadow palettes, eyebrow products, eyeliner and more.
Eva Mendes, Circa Beauty
Eva's beauty line provides high-end products at a drugstore price. Apart from eye shadow palettes, lipstick and foundation, Circa also offers a variety of makeup brushes.
Salma Hayek, Nuance
Every single makeup and haircare staple you'll ever need you'll find in this line. Supermodel Taylor Hill even credits the brand's shampoos for her perfect beach waves.
Kat Von D, Kat Von D Beauty
Kat Von D's makeup line is officially a household name, especially among the beauty set. She's come a long way from her Miami Ink days, and provides customers with cruelty-free makeup that delivers bold color.
Lindsay Ellingson, Wander Beauty
The former Victoria's Secret Angel is co-founder of this beauty line that sells cruelty-free makeup and accessories. Many of the products in the range work as multi-taskers.
Gabrielle Union, Flawless Hair
The actress wanted a beauty line that helps you style your hair without compromising its health. Flawless consists of shampoo, conditioner and plenty of styling products.
Elle Macpherson, WelleCo
She's nicknamed "The Body" and she takes the health of hers seriously. Elle co-founded WelleCo, which provides nutritional supplements that help you practice beauty from the inside out.