The Best Drugstore Products For Gorgeous Brows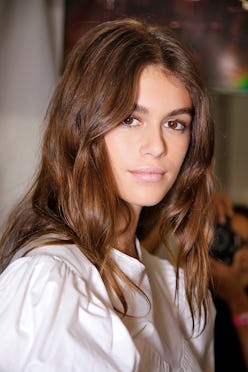 Few of us are born with full, shapely brows, but we all strive to attain them. Thanks to tinted gels, powder palettes and twist-up pencils you can achieve envy-worthy arches instantly. And no, you don't have to spend an arm and a leg to score such results. To help you get some bang—er, brow—for your buck, we've culled the best cult-favorite drugstore products.
Better Brows
Fill in the gaps and create defined brows that stay in place all day with this tinted gel.
This dynamic trio can make wonders happen. Use the angled brush and pomade to fill in gaps and brush them out with the spooley side.
Skip the weekly $20 brow appointments and opt for these shapers instead.
For intense definition, this is your go-to product.
For true staying power, try this 24-hour-wear pencil. As always, finish the look by brushing with the spooley.
Depending on what you're feeling, this two-in-one creates both natural and bold looks. Use the retractable pencil to darken and fill in, then use the hidden gel on the other end to groom.
Obtain a beautiful shape without smudging or flaking.
Get polished brows in four steps—stroke, fill, highlight, blend—with just one item. We're sold!
This kit combines literally everything you need—mini tweezers, eyebrow powder and wax.
This vegan waterproof pencil stays on through almost anything, and its angled tip works perfectly for precise application. Not to mention, the tinted gel tames stubborn brows.
The grow-out phase can be tough, especially if you have awkward patches or bald spots. This serum promises you'll notice a difference within a month of daily use.