The Best-Selling Shampoo At Sephora Will Make Your Hair Look Thicker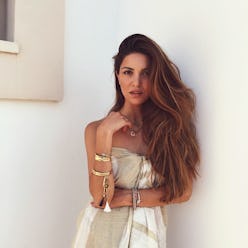 When it comes to our beauty routine, we tend to be obsessed with skincare products that promise to make us look younger. But there is one often forgotten step in your regimen that could be making you look older. When we age, our hair gets thinner, so it follows that maintaining full and voluminous locks will keep you looking youthful into your golden years. Luckily, the beauty junkies at Sephora are just as passionate about hair as they are makeup. Here, scroll through the beauty mecca's five best-selling shampoos—the number one product is guaranteed to keep your tresses looking youthful.
Best In Show
5: Christophe Robin Cleansing Purifying Scrub With Sea Salt
Best for: Removing product buildup and relieving an itchy scalp.
4: Bumble and Bumble Hairdresser's Invisible Oil Shampoo
Best for: Smoothing dry, coarse or frizzy hair.
3: Bumble and Bumble Thickening Shampoo
Best for: Adding volume to thin, limp hair and moisturizing split ends.
2: Living Proof Perfect Hair Day Shampoo
Best for: Adding shine and deep-cleaning, for fewer shampoo sessions.
1: Alterna Haircare Caviar Anti-Aging Replenishing Moisture Shampoo
Best for: Preserving color, strengthening and thickening brittle hair.