5 Next-Level Shampoos That Will Change The Way You Wash Your Hair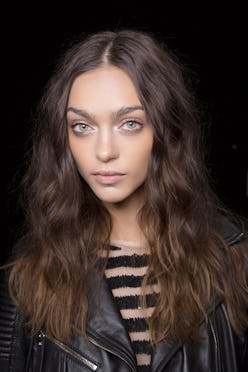 When it comes to washing your hair, chances are you're still using the same shampoo you used in high school. Sure, it gets your roots clean but if you're in the pursuit of more than just clean hair, it's time to branch out. Here, 5 shampoos that do more than just lather.
Lather. Rinse. Repeat.
Notice anything different about this shampoo bottle? It looks like a can of hairspray and dispenses foam like a shaving cream. How's that for next-level?
Don't be scared away by the rough, bath-salt-looking texture of this shampoo. It emulsifies in water but still gives you just the right amount of grit to exfoliate your scalp.
This salt-infused shampoo gives you that beach-like texture even after it's clean. An extension of Bumble and Bumble's cult Surf Spray, this shampoo gives you mermaid hair even if you don't have 24/7 beach access.
FYI: Cleansing oil isn't just for your face. This oil-based shampoo deep cleans without drying out your scalp or hair.
If you have hard water, you have it for life (unless you move, of course). This shampoo combats the effects it has on your color and the texture of your hair.