How Your Hairstyle Can Make You Look Younger At Every Age
Getty Images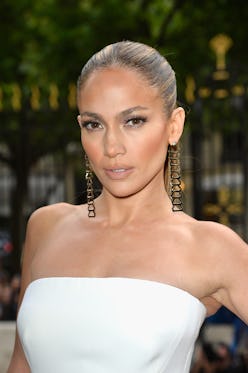 When it comes to looking younger, your efforts should extend far beyond your skincare routine—we're talking north of your face. Yes, the shape, style and color of your hair make all the difference, so we tapped celebrity hairstylist Cervando Maldonado for his tips on staying youthful. Below, find the best styles for you—and be prepared to get carded everywhere you go.
How To Age In Reverse
"In your 20s you can pull off almost any look, but I suggest a less-is-more approach. Letting your hair dry naturally is youthful. If you prefer to style it, add a touch of product for texture, but too much volume can age you. As for your haircut, anything goes at this age—it just depends on your face shape. If you're feeling bold, cut it short to show off that youthful face. Now is a good time to experiment with bangs. Try long and rocker-y, like Jane Birkin, or '90s and choppy—it all works."
"A little polish goes a long way. If you have a busy lifestyle, I suggest a good low-maintenance lob or bob—youthful, cool and easy to style. If you don't have a ton of time to blow it out, smooth the top with a dryer and round brush, and let the the rest dry naturally underneath. Use a flat iron to add a subtle wave to the air-dried section for added polish. When it comes to volume, a little at the crown and through the ends is [flattering] at this age. When it comes to color, light highlights or a new dye job can instantly create a more youthful look. Hair starts getting more drab by your 30s, so this is a good time to brighten it up."
"Switch it up in your 40s. This is the perfect time to figure out a signature look that will follow you through the next decade or so. Bangs can create a youthful appearance, especially a soft, face-framing fringe with a classic twist, à la Françoise Hardy or Brigitte Bardot. No matter the cut, less volume around the face and height in the crown are very [flattering], and highlights can warm up your complexion."
"A lot of women go shorter in their 50s, which I think looks less youthful. Longer hair covers and frames certain imperfections and is usually associated with youth. A whisper bang is also great for framing the face and looks amazing on 50-year-olds."