Dree Hemingway's New Cut Proves You Should Stop Letting Your Hair Grow Out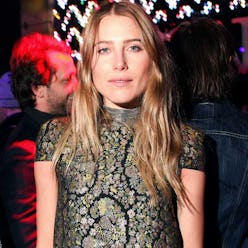 How many times have you gone months—hopefully not years—without trimming your hair because you're growing it out? We get it. But Dree Hemingway's new cut proves that chopping off dead ends will do your hair way more good than a couple of extra inches can.
The model-actress showed off her 'do on Instagram last night, and while it's not drastically shorter, it's definitely got much more body and volume. If that doesn't convince you to stop the disservice you might be doing your hair, we don't know what will. Our advice: Get a little trim to keep it looking healthy. Here's your inspiration.