The Easiest Way To Get Super-Soft Hair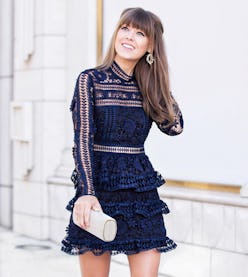 We all have damage. Whether our tresses are dry from chemicals, lackluster from pollution or brittle from good old genetics, we could all use a boost. Thankfully, the latest market trend is just what we need to bring our damaged locks back to life. Here, shop five of our favorite hair mask kits that include everything you need for that extra oomph.
Get Good Hair
Best For: A Congested Scalp
This 100% natural, organic, vegan and gluten-free treatment removes buildup on the scalp from products and pollution, plus makes hair look healthier and feel stronger.
Best For: Dry, Tangled Hair
Give hair a deep clean with this shampoo, apply the hair mask and detangle with the flexible bristle brush. Leave the mask on for five to twenty minutes to repair dry, damaged locks and promote stronger, healthier hair.
Best For: Literally Everyone
This customizable mask set is the perfect kit for anyone who wants to target very specific needs. Give the treatment a boost with a selection of oil drops (each for a different result) to bring your hair back to life.
Best For: Super-Dehydrated Locks
An editor favorite, this deeply nourishing kit—complete with prickly pear oil-infused shampoo, a mask and regenerating balm—hydrates hair without weighing it down.
Best For: Split Ends
This three-part kit works day and night to hydrate, soften and strengthen your hair—especially those dead, split ends. Apply the mask for 10 minutes, then before bed, evenly distribute the overnight treatment. Lastly, rinse it out the next morning before spritzing on the leave-in conditioning spray.