The Best Hair Color For Your Skin Tone
Getty Images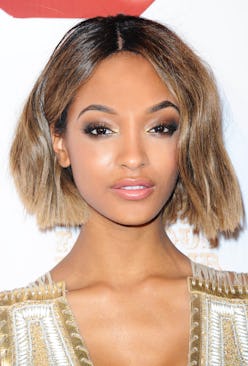 Ever wonder why some girls can pull off certain hair colors while others can't? The secret is to find the shades that truly complement your complexion. Since no blonde, brunette or red is one-size-fits-all, we're breaking down the best hues for you according to your skin tone. Now you can commit—without the fear of having to shell out for a correction when disaster strikes.
Warm Light
For warm skin, an equally warm hair color will work to your advantage. Cool platinum can highlight redness, while a strawberry blonde or honey tones will play up a pretty, peachy complexion.
Cool Light
If you want to go dark, stay with blue-based undertones. The lighter your complexion, the lighter you can go with your hair. Blue-based platinum is a perfect complement, but if icy whites are too edgy for you, try strawberry blonde, copper or honey to warm up your skin.
Warm Medium Light
Medium complexions with warm undertones can look sallow when paired with the wrong hair color. Warm shades of brown, like copper and caramel, complement your skin. If you prefer a lighter shade, ask your stylist for blonde highlights or a light ombré, but keep brown tones around the face.
Cool Medium Light
Your complexion is one of the most versatile in the bunch. If you choose to go light with your hair, choose a shade of sand or a wheat-toned blonde. If you want a darker shade, walnut brown will warm you up.
Warm Medium Dark
You fall in the middle of the spectrum, so you have freedom to play with shades as long as you have a good stylist. If you're in search of something natural-looking that'll make your complexion pop, try black-brown or mocha—lighter shades can wash you out. To create depth, add strategic highlights of subtle gold or honey.
Cool Medium Dark
To balance green undertones in a cool complexion, try warm hues like chestnut brown, auburn and cinnamon. If you prefer lighter hair, honey and strawberry blonde will look stunning on your skin tone.
Warm Dark
Dark skin tones are also super versatile. Whether you decide to go light or dark with your hair, the main goal is to create contrast. Warm hues like maple brown, mahogany and toffee bring out peachy undertones in your skin.
Cool Dark
Pairing your cool complexion with a blue-based black is stunning and modern.