5 French Beauty Fundamentals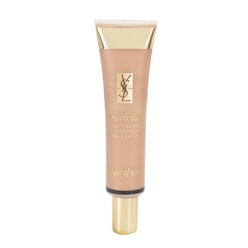 We pretty much adore all things French, from fashion to fries and kissing. Since our beauty regimes are quite influenced by the très chic country too, we compiled a few of the essentials to share with you today. Shop them to put some ooh-la-la into your look.
Yves Saint Laurent, 'Dare to Glow' Illuminator, $28
Mixed with your foundation or used as an accent, this silky fix from the iconic YSL will give you a natural luminescence.
La Roche-Posay, Tinted Moisturizer, $33
A staff favorite, this classic tinted moisturizer lends skin protection and radiance with a powerful punch of SPF 50 and 100% mineral formula.
Le Metier de Beaute , Kaleidoscope Eye Kit, $95
Honoring the Chauvet Cave Paintings in the south of France, these rich versatile hues turn prepping into an art form.
Nuxe, Multi-Usage Dry Oil, $58
For velvety softness and subtle shimmer from your body to your hair, delve into this golden goodie with plant-derived oils.
Klorane , Soothing Make-up Remover, $23
A gentle way to "remove" your face at the end of a glamorous night, this fragrance-free formula relies on a cornflower concoction to get the job done.