Experts Say You Don't Realize You're Making These Hair & Makeup Mistakes
And here's how to solve them.
Amazon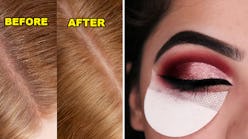 We may receive a portion of sales if you purchase a product through a link in this article.
While it's true that professional hair and makeup artists are beyond gifted at their crafts, there is some method behind the magic that even us non-pros can incorporate into our at-home routines. Sometimes, those methods are as simple as reworking the processes or replacing the products that aren't serving us.
According to the dozens of professional hair stylists and makeup artists we consulted for this article, experts say you don't realize you're making these hair and makeup mistakes — and their easy fixes will take your beauty regimen to the next level.
This article was originally published on