Make Your Own Avocado Face Mask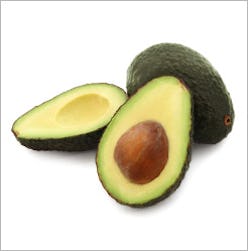 Obsessed with DIY? Then, you'll love this easy-to-make face mask recipe by Josie Feria, the Spa Director of the Lapis Spa at the Fontainebleau in Miami. All that's standing in the way of you and a radiant, summer-ready complexion is a little avocado, yogurt and coconut oil!
Click through for Josie Feria's face mask recipe!
Gather your ingredients.
½ Avocado 1 Tablespoon of Plain Yogurt 1 Tablespoon of Coconut Oil 1 Teaspoon of Baking Soda 1 Egg
Blend all items in a bowl.
Apply to your face and leave on for 10-15 minutes.
Rinse off with warm water and reveal a glowing complexion!