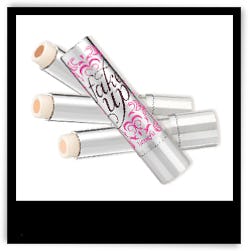 There's nothing we love more than a natural-looking visage, so we specifically seek out products that fix flaws while simultaneously giving the illusion that we're wearing no makeup at all. Fulfilling this wish and more is Benefit's Fake Up Concealer, a moisturizing crease-control concoction that will give you a perfect, unblemished complexion for hours at a time.
From our favorite beauty buffs at Benefit, today's incognito cover-up uses vitamin E and apple seed extract to hide dark circles and diffuse fine lines for a smooth, silky complexion. Available in three shades, this top-notch brew will keep your skin comfortably hydrated for up to six hours and won't crease, cake or settle. If a natural appearance is what you want this spring, look no further than Benefit's long-lasting, lightweight Fake Up!
Availability: Benefit Fake Up Concealer ($24). For additional information, visit Benefitcosmetics.com.