Charlotte Tilbury's Beauty Must-Haves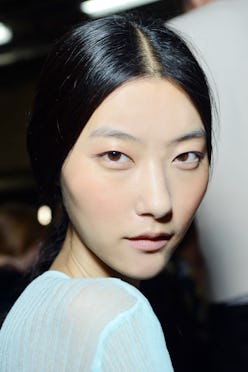 Fashion Month is nearing its end which means editors, It girls and bloggers have been burning the candle at both ends for what seems like forever now, jetting from one location to the next taking in fashion, trends and runway shows at lightning speed. And yet the hardest working women this month just may be the models, walking in several shows a day, some doing it in four different countries. So what are their secrets to staying fresh and gorgeous down every catwalk? We may never know the exact answer but we're pretty sure a great beauty routine has a lot to do with it, so we asked legendary makeup artist Charlotte Tilbury to let us in on the must-haves for surviving fashion's busiest month.
Products That Go The Distance
Even if you're not a model, finding the right beauty products is key to looking great despite a hectic schedule. Photo: Courtesy of NARS.
MAGIC CREAM
Flood your skin with moisture: Tired, rundown skin needs a super-hydrating moisturizer to create a natural, beautiful glow. I swear by my Magic Cream—it's the magic dew of youth and luminosity in a jar. Enliven your complexion with my patented Tilbury Tap: Move your fingertips in a pitter-patter motion across the face, putting extra pressure underneath cheekbones and along the jawbone. Its aids lymphatic drainage, increases microcirculation and stops you from looking puffy in the morning.
MULTI-MIRACLE GLOW
Begin your day with my luxurious oil-based cleanser. Massage it into the skin with a Clarisonic, which acts like a 60-second at-home mini facial. It's perfect for when you've only got 15 minutes before your cab arrives to take you to the show.
BLUSH
Every girl needs a pretty blush to lift a tired, drained skin complexion and flush the face. Choose one with finely milled pearl powders like NARS orgasm for a smooth application.
TOM FORD UNDER-BRIGHTENER
This is like sleep in a pen—erase those revealing under-eye circles with the swipe of a brush.
EYELASH CURLER
Always use eyelash curlers. They are eye-widening, eye-brightening and awakening. My Life-changing Lashes acts like a push-up bra for your lashes, boosting them for full, fluttering Bambi lashes in seconds. Just clamp, mascara and go.