6 Reasons Why Insiders Are Rushing To Amazing Lash Studio Locations For National Lash Day
KOBRIN PHOTO/shutterstock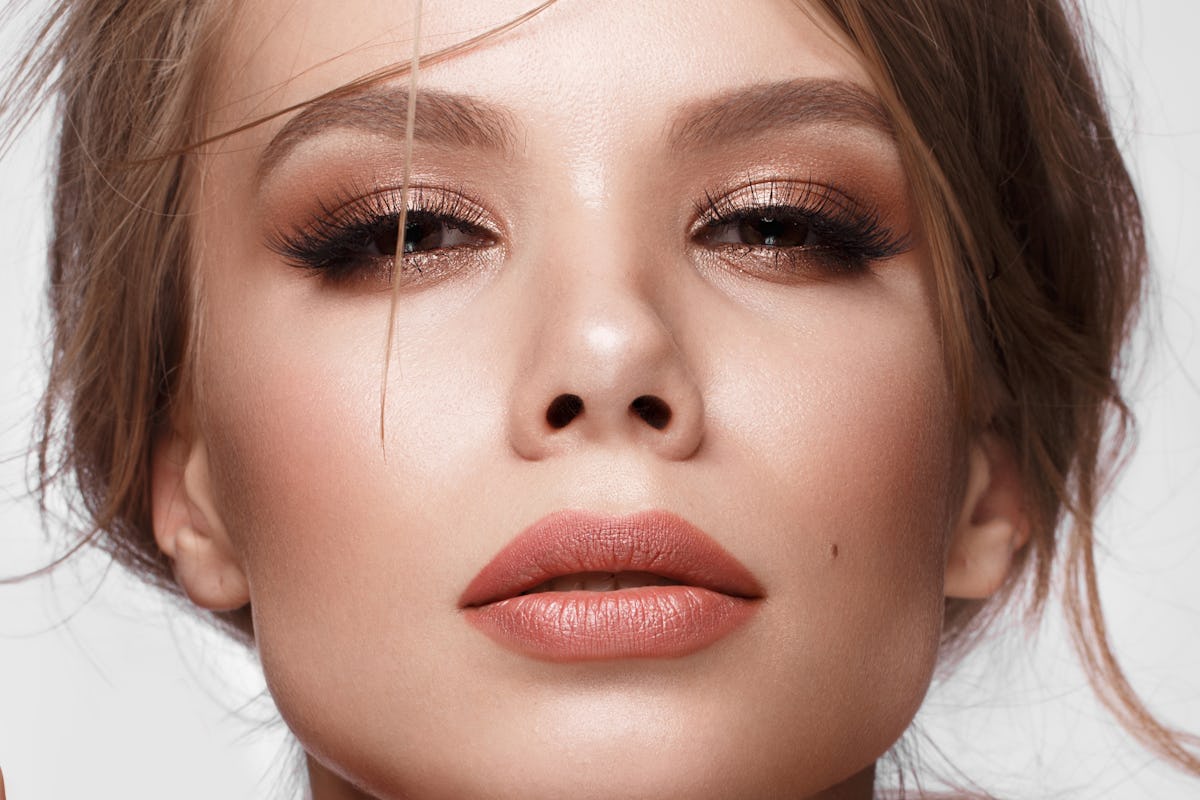 If you're like us, you've probably fallen behind with a few elements of your beauty regimen: regular trims, manis, waxes. But we recently broke our beauty hiatus for lash extensions, and it's the best thing we've done for ourselves in a while. Consider this your PSA to get yourself a set of lashes too, especially because the timing couldn't be more perfect: Starting on February 19th — National Lash Day — the gurus at Amazing Lash Studio locations will give you $10 toward your first full set of lash extensions when you text LASH to 89000, plus you'll be automatically entered for a chance to win epic prizes like a Twice Monthly Membership and other complimentary services. Perks aside, here are six more eye-opening reasons to give your nearest Amazing Lash Studio a try.
1. You're In Good, Clean (& Gloved!) Hands
Amazing Lash Studio locations have implemented a ton of safety precautions for guests and employee wellness. Their protocols include temperature checks, health screenings, and enhanced cleanings 10 minutes between each client (and regular deep cleanings in common areas). Face masks are mandatory, and if you forget yours at home, they'll have one available for you. On top of that, they also offer private service suites and increased safety training for all their employees focused on sanitation and hygiene practices for the team. You can be sure your appointment will be booked staggered to others to minimize social contact, and you have the option for curbside check in to avoid gathering in a waiting room. They want to make sure you feel as safe and secure as possible, and you trust us, you will.
2. They Have Awesome Offers Right Now
As we mentioned, when you text LASH to 89000 anytime between Feb 19th-28th, you'll receive $10 off your first set of lashes, and you will be entered for a chance to be one of five grand prize winners to get a Twice Monthly Membership (that's a value of approximately $1,600!), goodie baskets from Amazing Lash Studio's product line (five winners), or complimentary Lash Baths (there will be 20 winners), where a stylist will thoroughly cleanse your lash extensions. That said, don't wait to shoot them a text right away and celebrate National Lash Day right.
3. You Can Customize Your Lashes (& Test Drive Them Beforehand)
If you're thinking lash extensions sound a little dramatic for you right now, know that they can be as laid back or bold as you want them to be — just be sure to discuss what look you're going for with your lash stylist or try Amazing Lash Studio's Glam Cam, which lets you virtually try on different styles to see which best suits you, prior to your appointment.
Not to mention, the Amazing Lash Studio brand has four proprietary eyelash extension styles that you can customize according to the effect you're going for and your eye shape. What's also nice is that you can work with adding length or volume, or both. If you just want a little more oomph, check out their most popular extension type: Natural Lashes which yields the lush, wispy look of mascara without having to apply it.
4. Lash Extensions Instantly Brighten Up Your Eyes
These days, the need for much makeup has become... nonexistent. But if you're working remotely or virtually staying in touch with friends and family, video calls mean you have to look semi put-together, right? Lash extensions will do all the work for you. Seriously. They've made our eyes and entire face look bright, awake, and fresh without putting on a stitch of makeup, which has been great for all those impromptu video calls.
5. They've Got Locations All Over
Whether you've never tried lash extensions before or want to try explore somewhere new, Amazing Lash Studio locations are a shoe in because they have more than 260 studios all over the U.S., with new studios opening every month. The chance there's one near you is pretty good.
6. Lash Extensions Make You Feel Confident
It's easy to feel anything but glamorous right now, especially when you're socializing less and living in sweatpants. But there's something about eyelash extensions that makes us feel so put together. Besides feeling confident about the reflection in the mirror, taking the time to do something nice just for yourself (i.e. lash extensions and the minor upkeep involved) can be uplifting and a nice reminder to treat yourself. We promise that feeling will shine into other parts of your life as well, be it work, relationships, or hobbies.
This post is sponsored by Amazing Lash Franchise, LLC. The $10 vouchers are valid toward any service offered or product purchased at participating studios and is not redeemable for cash. Vouchers must be used by March 15, 2021. Each Amazing Lash Studio location is independently owned and operated. Prices may vary, visit studio for details. Amazing Lash Studio® is a registered trademark owned by Amazing Lash Franchise, LLC.