6 Makeup Products You Need To Achieve The All-Over Glassy Shine Look
The sun sets early these days but that doesn't mean you have to dim your shine.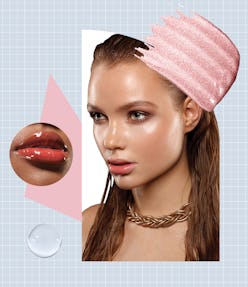 We know that cuffing season is upon us when the temperatures drop and it's pitch black by 5 pm. Nevertheless, we persist. Part of that is keeping up with our daily routines, continuing to have fun with our makeup looks, and doing everything in our power to achieve a glow. Because there's nothing worse than the winter season bringing down your spirit AND shine, am I right? Read on for your ultimate guide to an all-over glassy shine look with these best-selling makeup products from Ulta Beauty.