5 Game-Changing Products At Sephora For A Truly Effortless Look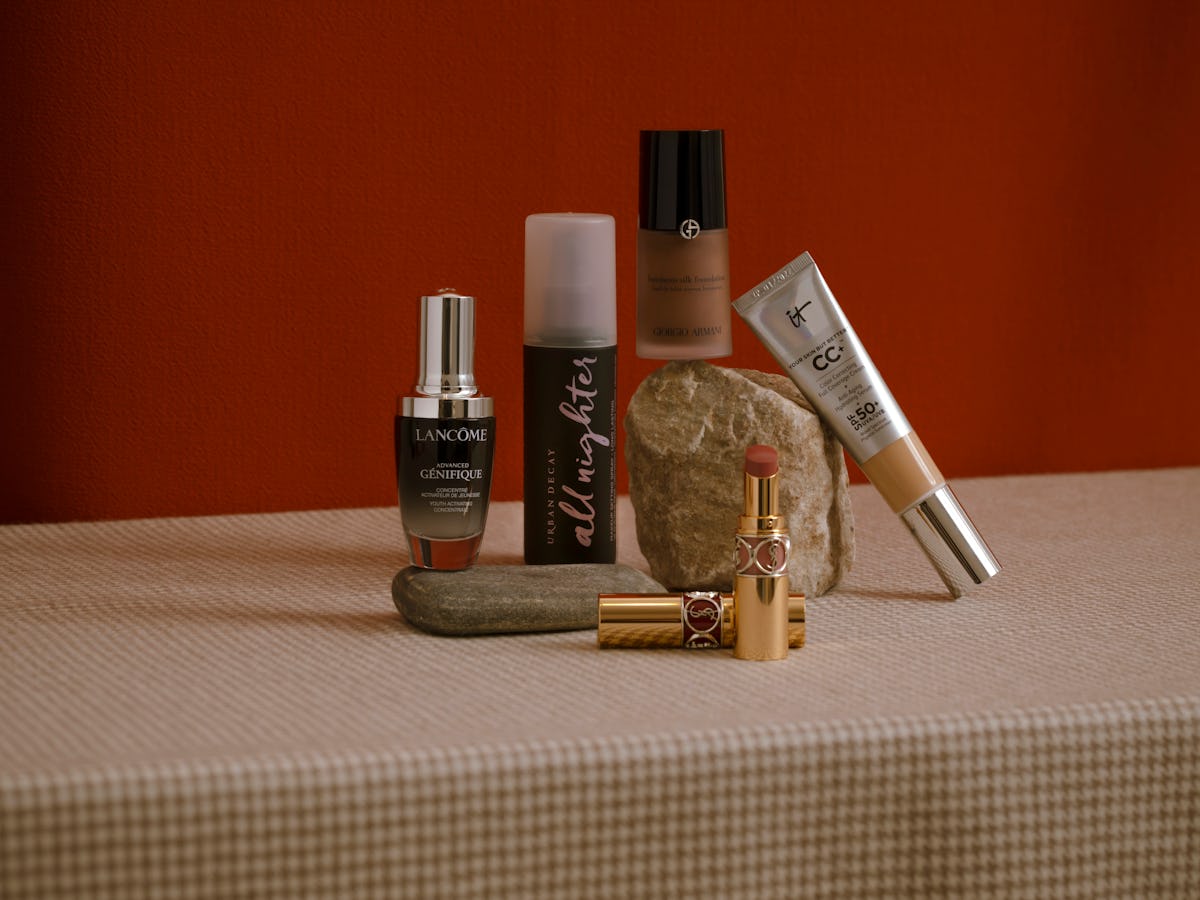 There's nothing quite as satisfying as finding a beauty product that you love. And these days, we're all about streamlining our routines with multi-tasking products that pack a powerful punch, are easy to use, and really, truly work. We're talking about luxurious lipsticks that have the hydrating benefits of a balm, light-as-air serums that leave skin noticeably brighter, full-coverage foundations that also protect skin from UV rays, and so much more. Ahead, you'll find the MVPs of the beauty world that we keep reaching for again and again. Is there any better testament to a product's effectiveness and results than that?
We're all about scaling back our skin care routines, opting for potent, high-efficacy products with myriad benefits. If we had to pick just one product to use for the rest of time, this would be it. That's because the suitable-for-all-skin-types formula is jam packed with skin-loving ingredients that do it all: vitamin C to brighten and fight off environmental aggressors, hyaluronic acid for plumping and moisturizing, and a special prebiotic that targets and treats fine lines, wrinkles, dark spots, and loss of elasticity. The water-like liquid, which can be used day and night, sinks in quickly but leaves skin feeling and looking fresh and hydrated.
You know how sometimes you'll top off your lipstick with a balm or gloss for some extra moisture or shine, only to have the pigment rub off completely? That all ends now. This lip color combines the color payoff of a sheer lipstick, the hydrating benefits of a lip balm, and the mirror-like finish of a gloss, all in one gorgeous tube. With a beautiful blend of nourishing oils, antioxidant-rich pomegranate extract, and hyaluronic acid, it really moisturizes like a lip treatment would. Additionally, because the formula is buildable and quite forgiving, it's easy to slick on without a mirror, making it super low-key to apply and reapply.
This cult-favorite foundation is beloved by pretty much every celeb makeup artist we know. The red carpet staple is revered for its gorgeous, luminous finish. Just a couple dots of the serum-y fluid is all it takes to cover your entire face. It leaves behind a medium build that's velvety yet radiant, airbrushed yet natural-looking. It comes in a really extensive shade range, which makes finding your perfect match a cinch, and it's oil-free, so it's not going to clog your pores or slip off.
Whether your standard is a full face of makeup or if you opt for a subtle, laidback look, you need a bottle of this setting spray in your lineup. It's like a sprayable insurance policy for whatever makeup you're wearing, be it foundation, blush, bronzer, highlighter — the whole 9 yards — as much as it is for just a dab of concealer. Mist it evenly over your face following the last step of your makeup application to lock it all in and reap the waterproofing, shine-absorbing benefits. Pro tip: Apply before putting on your face mask to stop your makeup from sliding off onto the fabric and making a mess.
If we are going to wear foundation these days, we want it to do more than just even out our complexion. This creamy, full-coverage foundation is infused with a broad-spectrum mineral sunscreen for UV protection with zero chalkiness. Plus, it's formulated with advanced skin care ingredients like collagen and peptides for stimulating collagen and smoothing lines. Just a dab does a stellar job of neutralizing redness, erasing blemishes, and making your face look more even-toned. We love to apply a drop or two with a damp sponge to help it melt onto skin.
This post is sponsored by Sephora.
Photography: Vanessa Granda; Prop Styling: Tim Ferro; Art Direction: Diana Weisman/BDG; Branded Beauty Lead: Shyema Azam/BDG; Production: Julia Merenda/BDG