10 Things Only Beauty Junkies Understand
Getty Images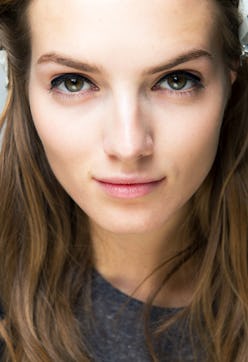 If you pride yourself on your makeup hoarding and shamelessly try every beauty trend–no matter how wacky it is–then you too, are a beauty junkie. Here, we've rounded up the funny (but true) facts that prove you have a serious addiction all things beauty. Don't be ashamed if you relate to every item on our list–admitting it is the first step.
You buy an entire eye shadow palette because you are obsessed with just one of the shades.
Photo: Courtesy of NARS
You pack more makeup, skincare and hair products than clothes when you go out of town, because you just never know what you might need.
Photo: Adam Katz Sinding
You stock up on a single item the second you hear that it's being discontinued.
Photo: Courtesy of NARS
For a night out, you plan your makeup look first, then build your outfit around it.
You have every shade of red lipstick from all of your favorite brands–you know, because they're all so different.
Photo: Courtesy of Clover Canyon
You constantly search Pinterest for ways to store even more makeup.
You know you're running late but you choose to spend extra time perfecting your cat eye.
Photo: Vanessa Jackman
You refer to your beauty purchases as "hauls".
Photo: Adam Katz Sinding
Even though you don't like a product, you refuse to get rid of it.
Photo: Getty Images
You are as loyal to your waxer, colorist and manicurist as you are to your boyfriend.
Photo: Courtesy of Essie