How To Style Dreamy Day Dresses This Spring And Beyond
Effortless now, practical for seasons to come.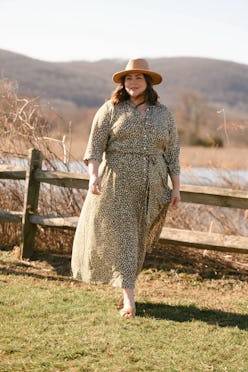 After months of sticking to all cozy-everything, it's time to break into something fresh for spring. But as you shed your layers and lean into florals and lighter hues, your updated look can be just as chic as it is comfy. Just take it from Maxey Greene, a stylish New York-based influencer and model who shares, "My main thing is comfort over everything, and for spring, I've found dresses to be the easiest to wear. You can always look 'finished' without the effort."
Greene's inspiring style is bound to get you in the mood for brighter days ahead. From soft, pretty patterns to warm-toned faux-leathers and suedes, Greene is trading her wintertime monochrome for more colorful looks. And whether she's shopping for gorgeous, meant-to-be-lived-in dresses or spring-ready accessories, Greene turns to the affordable and on-trend fashion destination, Walmart.
The takeaway? "When you find a dress you're comfortable and confident in, you should never be taking it off." Check out Greene's dreamy spring look from Walmart, and a few other breezy seasonal staples, ahead.